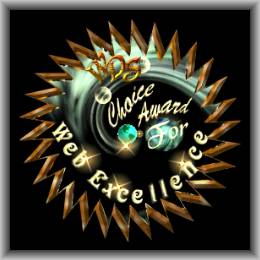 Thank you Joe for this Award!
Congratulations!! You have won the WDS Bronze Choice Award For Web Excellence from the
Web Design Studio.
This award is given to outstanding WebPages.
You have done a wonderful job on your site keep up the good work.
My compliments on a job well done! Joe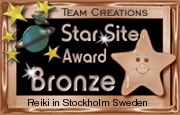 Thank you Rita Peitz from
Team Creations,
I feel honored to receive this Award.

"Thank you for the opportunity to look at your wonderful website.
Our Germany and USA Team Creations staff performed a complete web site evaluation consisting of loading speed,
use of graphics, links, theme and overall layout.
Your site scored very well and we are pleased to present you our bronze award.
Thank you from the internet community for a job well done. "
Team Creations Review Board , Rita Peitz



What a surprise,thank you for this giftIce Dragon!
"I am visiting your homepage at the moment, and think it is really really beautiful.
I would like to award you with the IceDragon Award of Beauty."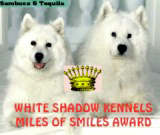 Thank you very much,
I love your cute dogs.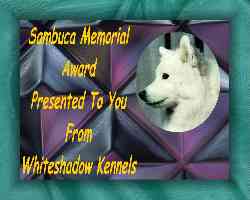 I enjoyed my visit to your site and was impressed with the ethics that you showed and encouraged.
I also have a special award that is only given to sites that demonstrate a dedication to their animals and/or are exceptional contributions to the internet and I am pleased to offer this to you.
Whiteshadow Kennel family, Cheryl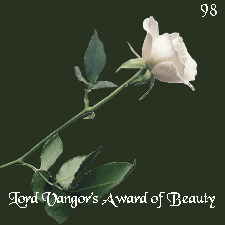 Thank you very much for this Award
.Mystic Lord Vangor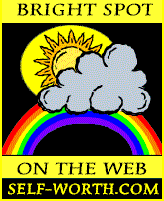 CONGRATULATIONS!!!
You have won the Bright Spot On The Web Award!!!.
You have a GREAT WEB SITE!!!
Your site Gives Back to the Internet Community, Provides Useful Content, is Informative, and Easy to Navigate.
Overall, your site is A Bright Spot On The Web!
Thank You for providing such an Outstanding web site.
Thank you so much for your appreciation Gary!
Please visit his wonderful uplifting site Self -worth .com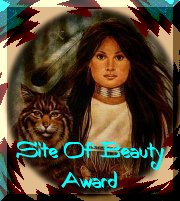 Thank you Ali!
Congrats to you!!! Your a winner.
Please visit Alis site!



Hello, What an elegant site!
We are pleased to award your site the Punya! Good Karma Award.
"All Good Things"
Thank you very much for this award!
Thomas Morton & Rebecca Roessner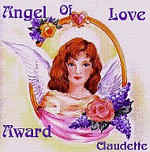 Hello Sister! Your site is lovely! I've enjoyed visiting with you very much.
I would love to give you my Angel of Love Award For caring about children.
Thank you very much Claudette Letendre for this cute Angel Award.
Please visit her site Petit's House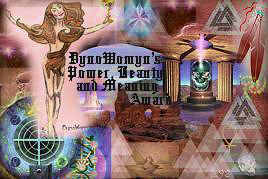 I am delighted that you decided to apply for my DynoWomyn's "Power, Beauty, and Meaning" award!
Your site is indeed a place of power and beauty, with deep enlightened meaning.
I love your work on pyramids, and reiki. A very profound contribution to the online community. Well-done!
Thank you June Kaminski I am honored to receive your Award.
Please visit her site DynoWomyn`s Web Haven!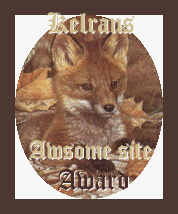 CONGRATULATIONS....I HAVE VISITED YOUR SITE AND I WAS VERY IMPRESSED WITH YOUR WEB PAGE DESIGN......
ONLY THE BEST OF THE BEST RECIEVE THIS AWARD..
Thank you very much for this award Randy Lockhart!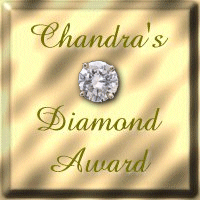 Thank you Chandra!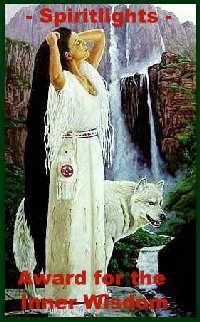 Hej Anki...jag har hört så mycket gott om dig och tycker du har väldigt fina hemsidor...
Vill gärna ge dig en present från mig som jag tycker du förmedlar..
.Det skulle vara mycket roligt att vara med på en reikikväll hos dig... "ljuskram" från Sol Karina
Tack så mycket Sol Karina!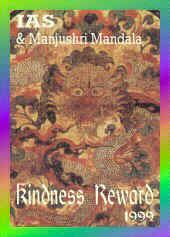 *** CONGRATULATIONS!!! - For your kindness of inspecting our site we reward you with the unique
***"IAS & MANJUSHRI MANDALA KINDNESS REWARD 1999"***.
This is not an award one can apply for.
Thank you Hans Taeger
please visit IAS- Buddhism, Astrology, Nature of Mind, New Age, Wisdom, Art, Beauty, Ireland,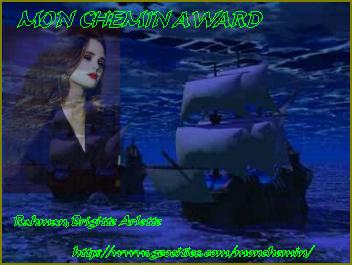 As well I am taking this opportunity to award your wonderful site with our Mon Chemin award,
I cannot think of a more deserving site.. Have a great day, BRIGITTE
Thank you very much Birgitte,plese visit her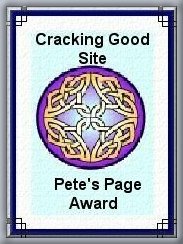 Thank you Peter Leach for this nice Award!