Winners 1998
| Winners 1999 | Winners 2000
Winners 2001 |
Winners 2005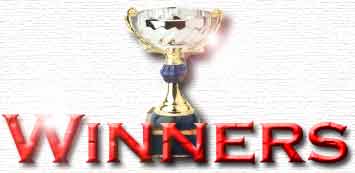 2002
Award winners are displayed in this order.
Award of Excellence| Spiritual site Award | Ancient Wisdom Award
Beautiful Woman Award | Beautiful Man Award |
,Magic Award
|
Outstanding work of Art Award | I love your site Award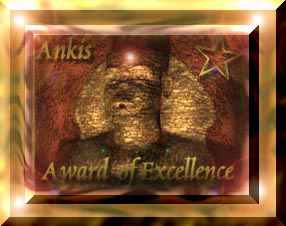 Award of Excellence
Vuokko Tienhaara
Title: WYSIWYG Luke Skywalker v Longo
http://luke.tienhaara.net
Emai: vuokko@tienhaara.net
Astro sign: Pisces
Am I happy: Well, some days I am some days I'm not. But I'm always happy with Luke =O) Luke is a Blue Great Dane, big, goofy, lovable, drop-dead gorgeous (I can say this of my own dog ... can I?), bit dumb but Momma's lapdog. Band: Bryan Adams
Robin

The GreenWood
Come explore the forest of poetic possibilities that lies within the greenWood!
fyndorian Springvale, ME. I like show music!
http://www.metrocast.net/~robin2k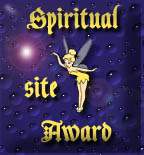 Spiritual Site Award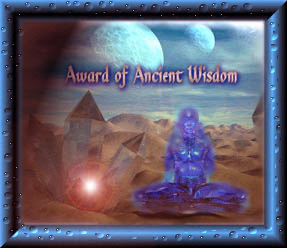 Ancient Wisdom Award
Beautiful Woman Award